Humane Touch aims at providing quality Education to make children educated and empowered. The Trust established AL-AZHAR FOUNDATION SCHOOL in 2004 and was under it's management until 2018. 
At present, the Trust has adopted the Modi Masjid English School, which educates close to 200 students.
Humane Touch provides Educational Scholarships to students for College Education and for Professional Courses. Scholarships are given on merit-means basis. 
Humane Touch conducts medical camps periodically and follow-up treatments/surgeries are sponsored.
Humane Touch initially helped those afflicted with polio and other disabilities,. Surgeries for children with congenital defects along with other medical issues such as cardiac surgeries, cataract surgeries etc. is provided. 
The Trust has organized blood donation camps in association with BMST and other allied organizations. 
Humane Touch's Mass Weddings is a humble attempt of Humane Touch  of helping the poor and bringing joy to the couple and their families. We provide the Trousseau for the bride with the articles necessary to start a new home. 
The Mass Weddings conducted by Humane Touch have helped nearly 2000 couples to start their New Life with a smile.
The concept has been emulated by many organizations nationwide 
Humane Touch in association with  'The Lifeline Foundation Trust'  aids Women Entrepreneurs with support through micro loans and provide entrepreneurship skills . This scheme has benefited 300 women from areas like Goripalya and Mominpura since 2007.
Distribution Of Food Grains
Humane Touch provides monthly rations to 30+ families. In the month of Ramadan, Iftar hampers  are distributed to over 3000 families.  The joy of Eid is shared with the economically-weaker sections as well, by providing gifts.
The Humane Touch Youth Wing aims at a different set of initiatives from the Trust. This Youth Wing consists of members under the age of 30. A relatively new addition to Humane Touch in 2020, it was started with an initiative aimed at the Bengaluru Police Force. The broad areas we intend to work on include
Education Sector
Crisis Management Aid response (Flood, Drought, Pandemic)
Mentorship and counselling for students
#MaskOurWarriors campaign was initiated to provide our Corona Warriors with necessary safeguards to do their duty. Humane Touch Trust Youth Wing under this campaign raised 3 lakh towards 3000 masks for the Bangalore City Police and handed over the same to the Home Minister and Commissioner of Police.
Completed Projects include- 
Vocational training center for women to learn tailoring and achieve self sufficiency and employability. Through this we have impacted 600 plus beneficiaries.
Reconstruction of houses into Pucca houses in association with the Malabar Gold Charitable Trust.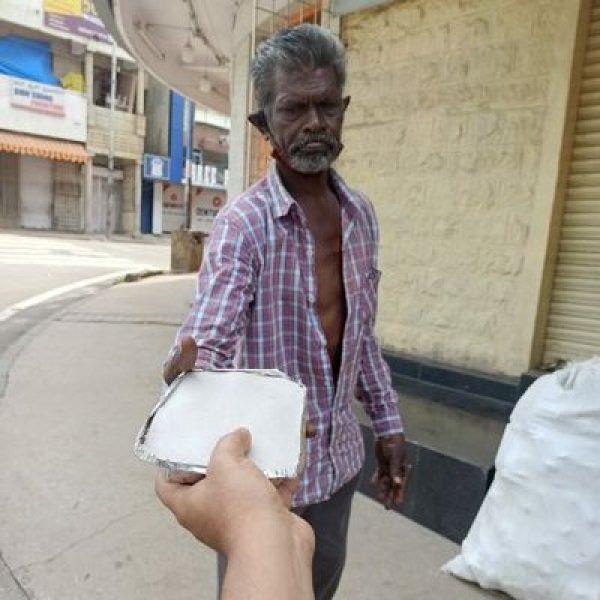 Food grains distributed to over 10,000 families in association with Rotary Club and other affiliate organizations. 
3000+ cooked meals provided through I-Pac's #SabKiRasoi campaign
Medical relief provided to COVID-19 patients along with liaisoning  with healthcare providers.